Colour Acrylic Powder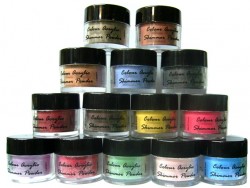 Colour Acrylic Powders with a shimmer.  Exclusive to BMNE Direct, made in USA.  Perfect for nail art, french tips, background.  No fading or yellowing, high quality acrylic powder.  Buy individual colours
Nail Polish Stencils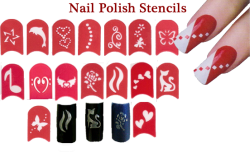 These are an easy quick way to create lovely nail art.  Using nail polish apply your polish and let it dry thoroughly.  Select the right size stencil and place this over the polished nail, make sure that the edges of the actual stencil cut out are adhered to the nail.  Now paint over with a different colour nail polish or nail art paint.  Remove the stencil pretty much immediately.   If you leave the stencil on too long and the nail polish starts to harden it will tear the stencil and you will most likely not be able to re use it.
CUPCAKE DELIGHTS
Sweet things for your nails.  These are polymer nail art and can be embedded into acylic or gel applications.  They are very thinly sliced and can also be used on nail polish with 2 good coats of top coat to seal them in.
MICRO BEADS FOR NAIL ART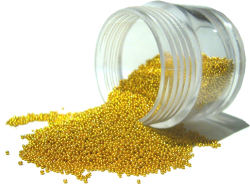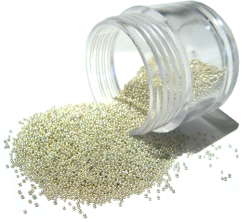 Gold and silver micro beads available in 10 grams lots, this will give you thousands and thousands of beads.  We do recommend using BMNE Direct Nail Art Top coat to seal micro beads.  We also have colour sets and individual colours of micro beads available in mini bottles.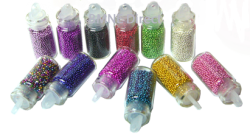 FINGER COTS/ PROTECTORS
These are perfect for protecting your acrylic or gel nails when working with chemicals or household cleaners.  Available in packs of 100.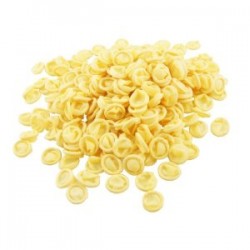 If you want to do personalised business t shirts or something for fun, we can do these to suit you.  We have a large range of colours available.  You can personalise your transfer when you order.  prices start at $6.95